Hidden Gems of Northern Spain
When you think of Spain you most likely think of Barcelona, Madrid, and other Spanish hotspots. You probably don't think of the Asturias region in northern Spain, but you need to! To be honest, I'm usually pretty random with choosing the places I visit. I see where I can get easy and cheap flights to from Paris and I just go from there! Less than a two hour flight from Paris is the Asturias region. The main cities that make up this area are Ovideo, Aviles, and Gijon. This is a perfect week long vacation. All the cities are within an hour or so of each other, and there just a quick, cheap bus ride away.
I had no idea what to expect before we got there, but one fo the first things I noticed was how late they ate dinner and how little English was spoken. So, if you plan on visiting, maybe brush up on your basic Spanish vocab. We decided to stay in Aviles, the smallest of the three towns, but definitely the most charming.
Here are some things you can't miss in Asturias:
Awesome mountains in the Northern Spanish region
Seriously y'all, the Picos de Europa cannot be missed.
On the way to the Picos de Europa
You will pass right by this church, as well as the sanctuary (pictured below) on the way to Picos de Europa. I was not expecting this AT ALL, but I honestly can't explain how amazing it was to see in real life. It was like we were literally in the clouds. You can even see how close the clouds look!!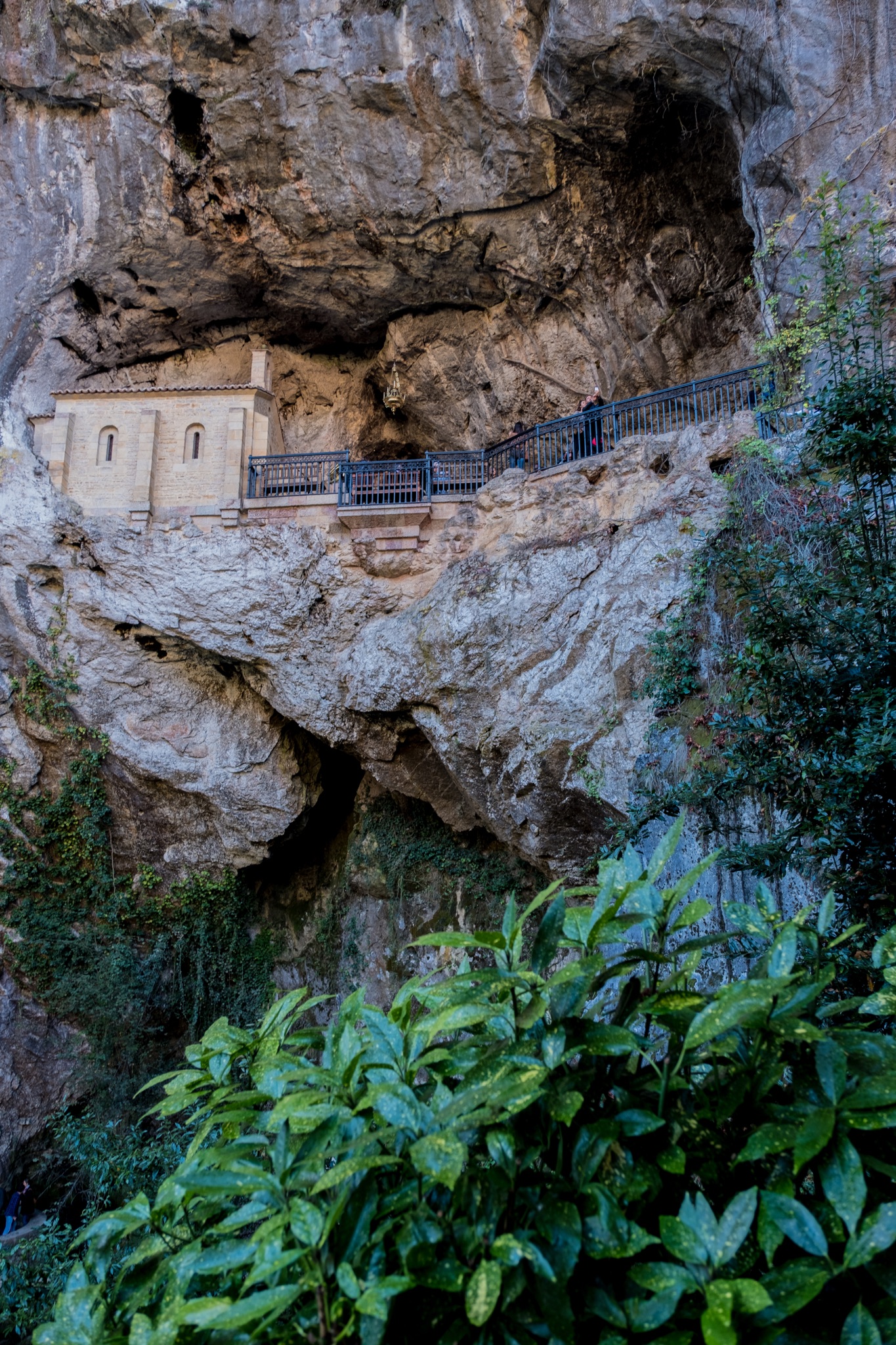 Right next to the Basilica
Another sight that cannot be missed! You can walk through the cave and throw a coin into the water from the sanctuary for good luck
This photo is from the beach in Gijon. Even though it wasn't the most "scenic" it was super quiet and relaxing. There are however a ton of amazing beaches in the region. We didn't have time to go, but that's definitely my biggest regret of the trip! Seriously, google the Asturias beaches and you're going to want to book your ticket tomorrow! P.S. if you want to visit some of these sights, you may need a rental car!
Last but not least, SIDRERIA. Asturias is known for their cider. Be sure to try it out!
Check out Jet Journal for more Asturias inspiration. Follow me @maddy.odom to see all of the places we visited on our trip and start planning yours today with Jet Journal!